History
BatterjeePharma is a continuation to the journey of the Batterjee Family whose name became synonymous with Pharma and healthcare. In the late 1940s, Sheikh Ibrahim Hassan Batterjee and his sons started to import international pharmaceutical products as well as establishing a chain of pharmacies. BatterjeePharma has come into place to continue this legacy and to emphasize on the commitment of the industry and to the economy. Batterjee Pharma is a pioneering Pharmaceutical Factory headquartered in Jeddah, Saudi Arabia. Batterjee Pharma with its regional outlook, it aims to provide top quality range of generic and under-licensed pharmacuitical products, as well as becoming the preferred site of production in Saudi for multi-national and regional companies. With an energetic and dynamic team, BatterjeePharma continues to develop new products, enter new markets, ensures rigid quality standards and continuously develop its facility to better serve its partners. BatterjeePharma continuously believes in the importance of knowledge exchange and sharing for the development of the overall industry and for the overall benefits of all stakeholders.

The Batterjee Pharma Logo:

The BatterjeePharma logo emphasizes on the harmony, the strong connection and the complementary relationship between b (from Batterjee in red) and p (from Pharma in orange)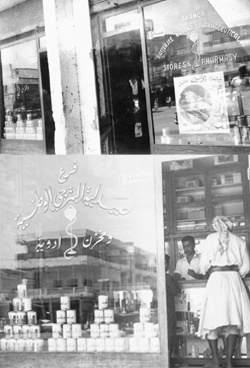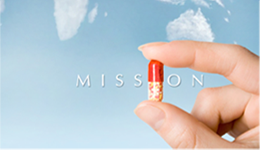 Mission
Appreciating our past, believing in our present and hoping for our future. We strive to be the optimum choice to provide high quality products and services with competitive prices. We are delighted with the profound relations connecting us to our clients. We value the long-term relation with our suppliers. We understand our responsibility in diversifying of our national economy and in creating attractive jobs with potential of training and development. We applaud fair competition which leads to improving the services and offering to our community.
Vision
To be a leading industrial and trading conglomerate across the region. We combine institutional way of doing business with our deep rooted family culture. Always looking forward to expand in our sectors through our local knowledge and strategic partnerships. We acknowledge our social responsibility through technology transfer and job creation.